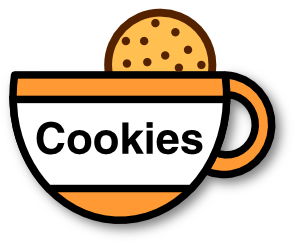 En modifiant l'article 5 (3) de la directive 2002/58 / UE, par l'adoption de la directive 2009/136 / UE, le législateur européen a fixé le principe du consentement préalable de l'utilisateur avant de stocker des informations sur un équipement utilisateur ou l'accès à des informations déjà stockées.
Le site Apiservices ne génère pas de cookies liés aux opérations relatives à la publicité ciblée, à une quelconque mesure d'audience ou aux boutons de partage des réseaux sociaux. Les seuls cookies générés sont employés pour le maintient de la session lors de la navigation entre différentes pages du site une fois renseignés les champs du module de connexion "Mon espace". Pour savoir comment effacer les cookies de votre navigateur, visitez :
https://www.google.fr/#q=comment+supprimer+cookies+dans+navigateurs

By amending Article 5 (3) of Directive 2002/58/EC by the adoption of Directive 2009/136/EC, the European legislator has laid down the principle:prior consent of the user before storing information on a user equipment or access to information already stored.
The Apiservices site does not generate cookies related to transactions for targeted advertising, to any audience measurement or share buttons social networks. The only generated cookies are used for maintaining the connection when navigating between different pages of the site once filled fields of the module "My Space" in the French pages. To learn how to delete cookies from your browser, visit:
https://www.google.com/#q=how+to+delete+cookies+in+browsers
La modificación del artículo 5 (3) de la Directiva 2002/58 / CE, por la adopción de la Directiva 2009/136 / CE, el legislador europeo ha establecido el principio: el consentimiento previo del usuario antes de guardar la información en un equipo de usuario o el acceso a la información ya almacenada.
El sitio de Apiservices no genera las cookies relacionadas con las transacciones para la publicidad dirigida, en cualquier medición de audiencia o botones para compartir redes sociales. Las cookies solo generados se utilizan para el mantenimiento de la conexión al navegar por las diferentes páginas del sitio campos llenos de una vez el módulo "My Space" en las páginas francesas. Para aprender cómo eliminar las cookies de su navegador, visita:
https://www.google.es/#q=C%C3%B3mo+eliminar+las+cookies+en+su+navegador

Durch die Änderung von Artikel 5 (3) der Richtlinie 2002/58 / EG wird durch den Erlass der Richtlinie 2009/136 / EG hat der europäische Gesetzgeber den Grundsatz aufgestellt : vorherige Zustimmung des Nutzers vor Informationen zu einem Benutzergerät oder den Zugang zu Informationen zu speichern bereits gespeichert.
Die Apiservices Website zu generieren keine Cookies für gezielte Werbung zu Transaktionen, zu jedem Publikum Messung oder Aktien Tasten sozialen Netzwerken. Die einzigen erzeugten Cookies werden für die Aufrechterhaltung der Verbindung verwendet wird, wenn zwischen den verschiedenen Seiten der Website einmal gefüllt Felder des Moduls "My Space" in den Französisch-Seiten navigieren. Um zu erfahren, wie zu löschen Cookies von Ihrem Browser finden Sie unter:
https://www.google.de/#q=Wie+Cookies+in+Ihrem+Browser+l%C3%B6schen