Honey as a marketing strategy on Una Sana Canton
I. Mujic, V. Alibabic, M. Bajramovic, R. Šahinovic
Biotechnical Faculty, University of Bihać
Kulina bana 2, 77000 Bihać, B&H
Bosnia and Herzegovina
Summary
Una Sana Canton is located in the north-western part of Bosnia in an area of moderate climate with relatively cold winters and warm summers. The medium January temperatures are bellow 10C and medium July temperatures are between 18, 7 and 22, 7 C. The total area of Canton is 4837 km2, out of which 47.9% of area is covered with forest, 40,58% are cultivable fields, pastures and orchards. There are 358,000 inhabitants living there and over 40% of population depends of agriculture. The beekeeper consider native flora as a positive advantage that can provide the richest honey. The representative species Apis carnica produces 5 kinds of honey in value of 100 t/year. Technology of producing is very traditional. This study was conducted in order to determine the quality of honey, weaknesses of production and to design an action plan for sustaining the beekeeping and income. The biggest problem is with the health of bees and usage the chemical. There is no low and organization for management and honey production strategy planning. The results of the control laboratory analysis showed that all samples of honey met the quality criteria regulated in B&H regulations for honey.
Introduction
Beekeeping is an agricultural field where a honey bee (Apis mellificia L.) is raised for direct and indirect benefits. Direct benefit is production of honey that is high quality food for a human and it has healing properties. Beside honey production, this agricultural field is dealing with beeswax production that is greatly used in aero industry, electro industry, precise mechanics, paper industry, glass industry, etc. Direct benefit is gained from bee poison, parent balm, propolis and pollen that contain outstanding healing properties and they are used for remedy of great number of diseases (Donadieu,1987; NHB,1997, Molan,2000). Antibacterial properties of honey based on content of phenol components (Aljadi and Yosoff,2002) are also known. Beside these products, direct benefit is gained from production of bee swarms and queen bees that are highly required at the market.
Indirect benefit from beekeeping is about 100 to 150 times greater than direct benefit because bees pollinate agricultural plants, minimal 180 plants being entomophilies (plants that are pollinated by the insects). Punctual pollination and making use of bees for that purpose leads to higher quality and yield, and considering the fact that 3-4 bee swarms are needed for pollination of 1 hectare, justifiableness for beekeeping growth is not to be questioned. Compared to other agricultural fields, beekeeping has a series of advantages. First of all, beekeeping is profitable because beekeeping equipment is not expensive and if it is kept in an appropriate way, it can last to 50 years. There is a great demand for honey and invested resources are returned fast. Another advantage of beekeeping is that it is not necessary to posses an own property and you do not need huge space for placing of bee-hives. Bees are at the pasture within radius of 10 km and there is no need to make an additional payment for space usage. Movable beekeeping pays the best and moving of bee-hives is not complicated nor does it require big costs. Men and women can engage in beekeeping making it their primary or secondary occupation. It is positive for the development of the competition spirit, so it can be described as a sport discipline.
Bees are raised all over the world. Because of bad climate, in some countries (Scandinavian countries) the yield is very low and in other countries (USA, Mexico, Argentina, Canada, etc), beekeeping is highly developed (Gu, et al.,2002). Better technical resolutions are daily developed on account of rationalization and the market is in demand for these high quality products. In its active participation in metabolism, honey has a healing effect on nerve cells, it improves sell nutrition, it normalizes oxidation and intoxication in organism, and it enriches with mineral substances (Ca and Na) and enables normal ionization and improved functioning of nerve system. Due to all this, is recommended to all nerve exhausted people to drink a glass of warm water or milk with spoon of honey and half a lemon resolved in it before going to sleep.
Una Sana Canton (USC) belongs to the northwestern part of Bosnia and Herzegovina and it deals with the political crisis that affects socio-economical standard of population who, we can say, are living in very bad conditions. Politicians, still, do not have a vision or any development plans and they are fascinated with themselves. Therefore, this work is a try to induce research institutions to develop initiative for exploiting natural potentials that do not demand great funding means or great enterprise, and it can result in good developmental image and, of course, in financial effect. Such action plans are carried through in beekeeping areas, for example, in Australia where we have a high honey production (Fishpool and Gulliford, 2002). This work is inspired by the contemporary concept according to which nature is irreplaceable and unique and represents foundation for agriculture and not a sketch of viable development, as only acceptable concept in the area like USC.
Having that in mind, in the development of action plan of economy branch that is based on exploitation of natural sources, in this case beekeeping as one of the most important economy branches that give support to population, the starting point should be the fact that these branches should not be considered just a food source, and/or profit source isolated from their other roles. All roles of natural goods are inseparable from one another, and they should be valued as such! In the area of USC, we have, certainly, ecological role at the first place, then social role – employment of working craft and maintaining of desired demographic picture or shaping of natural environment and recreation – tourist role.
Material and methods
Honey samples, used for the creation of this work, were analyzed in the period from 2002 to 2005 in different laboratories. Actually, bee-keepers who analyzed their honey for quality determination in the given period gave us their analysis results for the creation of this work. The samples were mostly analyzed in the Laboratory for Quality Control at the Biotechnical Faculty University of Bihać, in the Institute for Health Protection (Official Paper, SFRJ No. 4/85) and at Veterinary Faculty, Institute for Hygiene in Zagreb. We had to process 25 analyses of different honey kinds. In terms of honey kinds, all samples were gathered with polling the members of the Bee-keeper Association in Bihać (USC center) and examining the accessible literature data.
Results
USC belongs to the north part of Dinarids karst and the surface is located in an area of moderate climate with relatively cold winters and warm summers. The medium January temperatures are bellow 10°C and medium July temperatures are between 18.7 and 22.7°C with 1000 1/hrs of rainfall per annum (Spahić, 1991). Total area of Canton is 4837 km², out of which 47.9% is covered with forest, 40.58% with ploughed fields, pastures and orchards. According to information from the Cantonal Ministry of Social Affairs, issued in 1999, there are 358.000 inhabitants in the Canton. USC is named after the two largest rivers in this area – Una and Sana (Alibabić et al., 2002).
Relief is hilly and mountainous, it is very diverse, and at the short distances, there are great height differences. In such surrounding, ecological conditions are diverse which causes different flowering time of the same honey plant. At the lower areas, plants blossom earlier and at the higher areas; they blossom later which is an advantage together with other advantages, especially for the movable beekeeping, and more pastures are possible in one year making the beekeeping significantly profitable and interesting. Beside all these facts, winters in these areas are short and relatively harsh; there are many days when the temperature raises above 12°C when bees leave bee-hives and empty their intestinal systems that way decreasing winter loss in the swarm. In winter, bee-hives stay in the open during great number of days. Winter is not long lasting, so that bee swarms start to develop earlier and they are ready for the spring pasture, and production of early breed and queen bees, which are highly demanded in the market in spring, is made possible. In these areas, bees are active over seven months per year.
USC is characteristic for its great presence of uncultivated and abandoned agricultural land, and the area of Bihać Municipality leads drastically in that matter. Over 70% of agricultural land in Bihać municipality is out of use and there are mostly meadows, grassland, pastures (Bašić and Ćustović, 2005). This land is very useful for beekeeping because there are many honey plants there: white clover, alfalfa, immortelle, Penny Mountain, etc. Traditional beekeeping in these areas imposes planting of honey brushwood and trees (false acacia, blackberry, and raspberry) between these areas, which contributes to the first quality pastures. Forests and other areas are rich with linden (minimum 4 varieties), chestnut, false acacia, and the lower part of the forest is rich with blueberry, raspberry, blackberry and other for bees valuable cultures. According to poll that was carried out among bee-keepers (Picture 1), meadow honey is the most represented honey kind.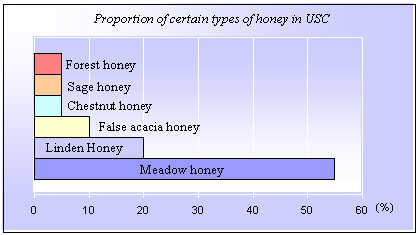 Picture1. Portion of particular honey kinds in USC
According to information from Bee-keeper Association of USC and Bihać Municipality, there are over 200 registered bee-keepers in the Association, assuming that there are even 200 more who are not members of the Association. There are 35 – 300 bee-hives per bee-keeper (approximately 97), and there are 10% of those who have more than 100 bee-hives. Total number of bee-hives is from 19.000 to possible 38.800. There are 36.000 to 40.000 bees in a swarm per bee-hive. Honey extraction is conducted approximately once in a year and in some cases three times a year. Annual yield per bee-hive is from 8 to 45 kg, namely approximant production per bee-hive is 18.45 kg. According to estimation from poll lists and information gathered from the ground and Bee-keepers Association, total annual honey production is from 358 to 716 t/a year. There is no accurate data. On the domestic market, honey price is 5 Euro, and it is only sold on the domestic market since there are no conditions for export (not one honey producer has a license).
Honey quality is regulated by a Regulation book about honey quality and quality of other bee products (Official Paper SFRJ nr.4/85) which was taken over from the former Yugoslavia. According to this Regulation book, sixteen parameters are being controlled in honey. According to analysis results, taken from honey producers, honey satisfies all quality parameters (Table 1, Picture 2).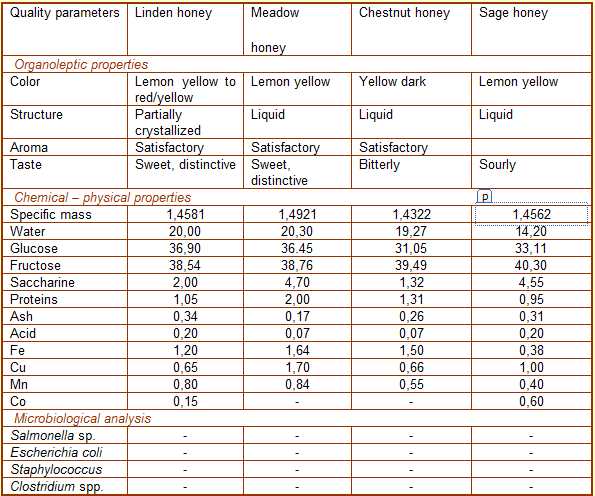 Table 1. Quality of different honey kinds from USC considering Regulation book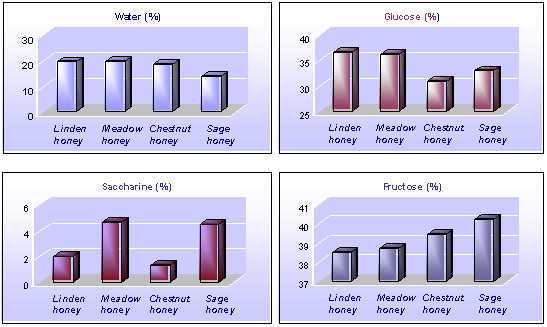 Picture 2. Quality of different honey kinds from USC considering Regulation book
Weaknesses of honey production in USC
According to the new division (Dayton treaty, Dec. 1995, Dayton, Ohio, USA), Bosnia and Herzegovina was divided into Republic of Srpska and Federation of Bosnia and Herzegovina that is further divided into ten cantons. Canton 1 – USC is in the northwest part of Bosnia. Such division of the country contributes to its malfunction although government apparatus is huge. There are governments and ministries at every level of authorities. Such a huge national apparatus requires great resources, so that there is lack of investments for development of economy, agriculture and other social segments. Beekeepers belong also to this system, including those from USC, as well. One organizational form is Beekeeper Association at cantonal and municipal levels, but these associations do not function for the lack of money and their organization is such that it is not useful for beekeepers. No new regulation book is issued about control of honey quality and other bee products that has to be coordinated with European standards (CD2001/110/EC) the way Slovenia did (Bogdanov et al., 1997). Associations function according to voluntary principle and only a few people get a membership, there are no complete statistical data, no industrial production, and no laboratories for quality control, namely there are poorly equipped laboratories, but analyzing process is expensive for the beekeepers. Only a few beekeepers carry out analysis from time to time. There is neither beekeeper education nor any new information that could be useful for bee healing against parasites and for increase of productivity and quality. Bee healing is a huge problem. Association does not provide for medicaments or veterinary services. It is often the case that suspicious drug producers occur at the market without any control. Stationary beekeeping is present in portion of 90% in comparison to movable beekeeping, which is very negative, and it often happens that beekeepers with movable bee-hives concentrate at the same place decreasing productivity of everyone.
Action plan for beekeeping development in USC
Action plan for beekeeping development in USC consists of three phases:
Phase: Development and organization of the primary and personal honey production
Phase: Repurchase and final processing of honey (packing and enrichment)
Phase: Processing of honey and of other bee products (propolis, pollen, parent balm, bee poison, and beeswax) into wide specter of products for the market
Phase I. has to start with reorganization of Beekeeper Association at the cantonal level: Association is turning into cantonal developmental agency for beekeeping and its members become municipal beekeeping agencies and there are 8 such agencies. For the start, cantonal agency employs a technologist and an economist who work at the developmental strategy, and each municipal agency employs one each. Work strategy in phase I. consists of three sectors:
Production sector: private production in 8 municipalities where dominate three greater municipalities (Cazin, Bihać and Sanski Most). In coordination with municipal and cantonal agency, a current starting point is 5.000 bee-hives in greater municipalities and 3.000 bee-hives in smaller municipalities, which gives total number of 30.000 bee-hives and total honey production is 600t/a year. Five-year plan is to double the number of bee-hives, which are 1.200t/a year. In order to develop production sector, it is necessary to secure the following:
Cooperation sector: cantonal agency and municipal members turn beekeepers into cooperates and according to the strategy, they increase their amount in order to fulfill production plan that is foreseen by the production sector. That means that ca. 200 beekeepers with approximant production of 300 – 500t of honey will increase the production at 100 cooperates with 100 bee-hives in three big municipalities (30.000 bee-hives) and at 50 cooperates with 100 bee-hives in 5 smaller municipalities (25.000 bee-hives), that gives increase to 1000t/a year with the current approximant production (18.5 kg/per bee-hives).
Service sector: this is one of the most important sectors for the success of the plan. It includes personal production of bee-hives and frames, purchase of livelihood subsistence and medicine for bees, production of the assistant equipment, rising of bee swarms and queen bees, and production of honey and other bee products. It also provides full service for beekeepers, veterinary services, moving of the movable beekeeping, contact with the companies from the market, and contacts with research institutions.
Sector for control of quality and development: it is necessary to secure quality control of honey and honey based products and also to undertake all activities about getting product certification and eco – sign for all products. Since this area has high quality ecosystems, there are great chances for the securing of the Eco status, and also of the domestic product status. Since the honey production per bee-hives in the area of USC is notably below world average (China: 50kg, Germany: 40kg, France: 50kg, Australia: 39kg), service sector is at hand and connected to research institutions in order to rise the average production per bee-hive. According to data from poll lists, 10% of beekeepers have 44 – 45 kg/per a bee-hive a year, mostly those who own over 100 bee-hives, which sets the assumption about real average increase to minimal 30kg/per a bee-hive. According to this, production plan from the first two sectors would increase to 1650t/a year, which would enlarge the plan. It is necessary to organize honey standardization with help of other methods and not only with pollen grains analysis, which is usual worldwide (Bonvehi, et al., 1995; Bazzuro, et al., 1996) but also with determination of phenol profile for the particular sorts. This sector has to deal with the fact that USC has plenty of chestnut and it has to secure production of chestnut honey for export with an organized plan.
Sector for export and marketing: it deals with domestic and foreign sale. It covers Bosnia and Herzegovina, neighboring countries, with the special focus at the western countries that import honey (Italy, Germany), as well as America and Arabian countries. In European Union, there are about 30.000 beekeepers united into EPBA (European Professional Beekeepers' Association) that is dealing with work coordination and it helps beekeepers to solve problems (Singer, 2002). This sector's obligation is connecting with this association, and with FIDEM (The European Trading in Honey).
II. Phase of the action plan is also carried through in several phases and it is based on the existing capacities for honey processing that are out of function or less used.
Stock-taking of the existing manufacture capacities: cantonal agency with municipal members during the first phase deals with the stock-taking of the existing capacities of the manufacturing industry. In the area of Cazin and Velika Kladuša municipality, drives for honey processing was installed in Agrokomerc. In drives in Velika Kladuša (PIP Company), 1.500 m² drive was installed. There, also, exist manufacturing drives for tabulating items, capping and food manufacturing for different honey based products so that they could be enriched with healing herbs extracts. TTP Ćoralići has drives for production of powder honey, which is highly required product, but because of high starting costs, there are only few such drives. In the same area, there is also Acopharm, a factory for the production of the veterinary drugs, so it could serve for the production of the medicine for bees (Mujić, 2003). With the stock-taking of the existing drives, we could gather information about necessary investments for manufacturing drives, then realize credits and start repurchase and processing phase.
Securing of necessary equipment and working space: includes securing of equipment and working space for the processing of the foreseen 500t. It, also, includes necessary energetic sources and labors.
Repurchasing and processing of honey: work is organized in three sectors: sector for repurchasing and admission, sector for packing and additional processing and processing sector. The first sector deals with organization of honey repurchasing, accepting the own production, packing the honey in all package forms made from PVC wraps (15 and 20g), thermoforming (15 and 20g) and all jar sizes. This phase includes securing conditions for storage and maintaining. What is very important is to secure storage conditions because wrong storage keeping leads to quality change and microorganism development (Cosentino et al., 1997). There is, also, development of combined fruit – honey products, repurchasing and admission of pollen propolis, bee poison, parent balm, beeswax and production of hour base, etc. Starting phase with its current 500t capacity increases through 5 year period to 1.200 – 1.600t.
III. Phase of the action plan is secured with the developmental program that in its final phase after 5 year period has very rich product selection: production of honey mixtures, propolis tinctures, propolis herbal drops, api syrups, honey based beauty cosmetics, pollen based products, parent balm, bee poison and beeswax with usage of herbal extracts for the enrichment.
It is necessary to develop such an action plan, to give all the necessary data about the current condition that are very poor, to develop sector by sector, to organize the agency and start its realization according to plan. The government of USC must support the developmental plan, and its financial support is necessary at the beginning, as well as passing a special law and passing of law about subvention of honey production. With such a plan, honey can become one of the strategic products for the whole development in USC and wider.
References
Alibabić, V., Šahinović, R., Bećiraj, A., Merdanić, H. i Ćehajić, A. (2002) Ecology – Parameters of Quality in Una Sana Canton, Int. Congres Enviromental Problems of the Mediterane Region, EMPR 2002, Near East University, North Cyprus, p. 226
Aljadi, A.M., Yossof, K.M Isolation and Identification of Phenolic Acids in Malaysian Honey with Antibacterial Properties. Turk. J Med. Sci. (2003), 38, 229-236.
Bašić, F. and Ćustović, H. Korištenje, gospodarenje i zaštita tla na području NP Una, Sektorska studija – pedalogija, Studija izvodivosti NP Una, (2005), Bihać.
Bazzuro, D., Diaz, R., Sanchez, M. Characterization of honey from the butia palm (Butia capitata) during the 1995-1996. flowering in the department of Rocha. Bdo. Faculdad de Agronomia Universidad de la Republica a Probides, Rocha, Uruguay, (1996). pp.29.
Bogdanov, S., Martin, P., Lüllman, C. Harmonized Methods of the European Honey Commission, Apidology, Extra Issues, 1-59.
Bonvehi, S., Ventura, C.F. Characterization of citrus honey (Citrus spp.) produced in Spain. J Agric. Food Chem. (1995), 43 (8), 20053-20057.
Commission of the European Communities (2002). Council Directive 2001/110/EC of 20 December 2001 relating to honey, European Commission, Brussels, 47-52.
Cosentino,S., Tuberoso, C.I.G., Pisano, B., Spanedda, L., Palmas, F. Influence of different storage conditions on honey quality. Riv. Sci. Alim. (1997), 25 (3), 253-260.
Donadieu, Y. Der Pollen. 4.überarbeitete Auflage, KOCH Imkerei-Technic-Verlag, Oppenau/ Schwarzwald, (1987), Germany.
Fishpool, K. Gulliford, R. Making a business plan for a commercial apiary. Apiacta (2002), 37 (2), 110-119.
Gu, G., Zhang, Ch., Hu, F. Analysis on the structure of honey production and trade in the word. Apiacta (2002), 37 (2), 119-125.
Molan, P.C. Establishing Honey as a Recognized Medicine. J Americ. Apither. Soc. (2000), 7, (1).
Mujić, I. Study of baying and production of honey; Technological part, II. Fazes of project. (2003), EcoPharm doo, Maljevac.
NHB/The National Honey Bord. Report on consumer's uses and attitudes towards honey. (1997), The National Honey Bord, Associated Marketing, Chicago IL.
Panić, D. Matični mleč, Altamed, Beograd.
Singer, H. Report concerning the present problems of The European Professional Beekeepers', suggestions made to Apimondia and the Colleagues on the other continents to solve the problems and improve the global situation, Apiacta (2002), 37 (2), 147-180.
Spahić, M. River Una, Valorization of natural and society resources of Una river basin. Ecologists Comp. Sarajevo, No. 6, 1991, 161 – 167.